We continued the shoot on Sunday (Sept. 12th). We made a quick stop in center of Šibenik to visid Faust's museum to take some shots of his statue and a replica of his first parachute.
We went to Zadar after that where we recorded a sequence in St. Frane monastery. It was about Faust's invention of the parachute in his study. The monastery was near the sea and it was beautiful.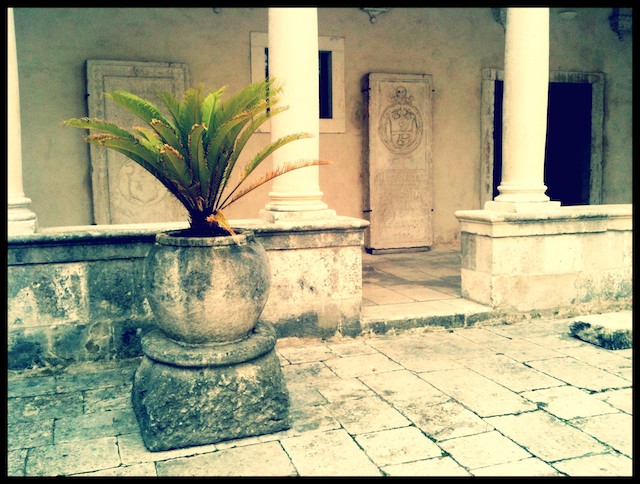 The inside was already prepared by set designers. Candles, old books, fruit, various instruments and other props made the atmosphere of Faust era.
Ther is a scene near the end of the movie where Faust walks to the Saint Mark's Square in Venice (Piazza San Marco). We shot him and the wall in front of the monastery and the square was added in postproduction using Apple Shake application.
You can see the whole movie again at this link.
Slovenski prevod vpisa najdete na tej strani.